Cartes de visite The shoes must go on
Brief
The Shoes must go on est un blog qui parle de chaussures. Son auteur avait besoin de cartes de visites qui reprennent le logo crée pour son blog afin de laisser une empreinte claire et reconnaissable.Elle voulait aussi reprendre la phrase qui est en avant sur son blog.
Parti Pris
J'ai mis uniquement le logo sur le recto car comme le nom est long il était inutile de surcharger cette partie.Sur le verso, le focus est mis sur une chaussure, centrée et mise en valeur par les lignes obliques. L'œil peut ensuite se concentrer sur la phrase et les données de contact.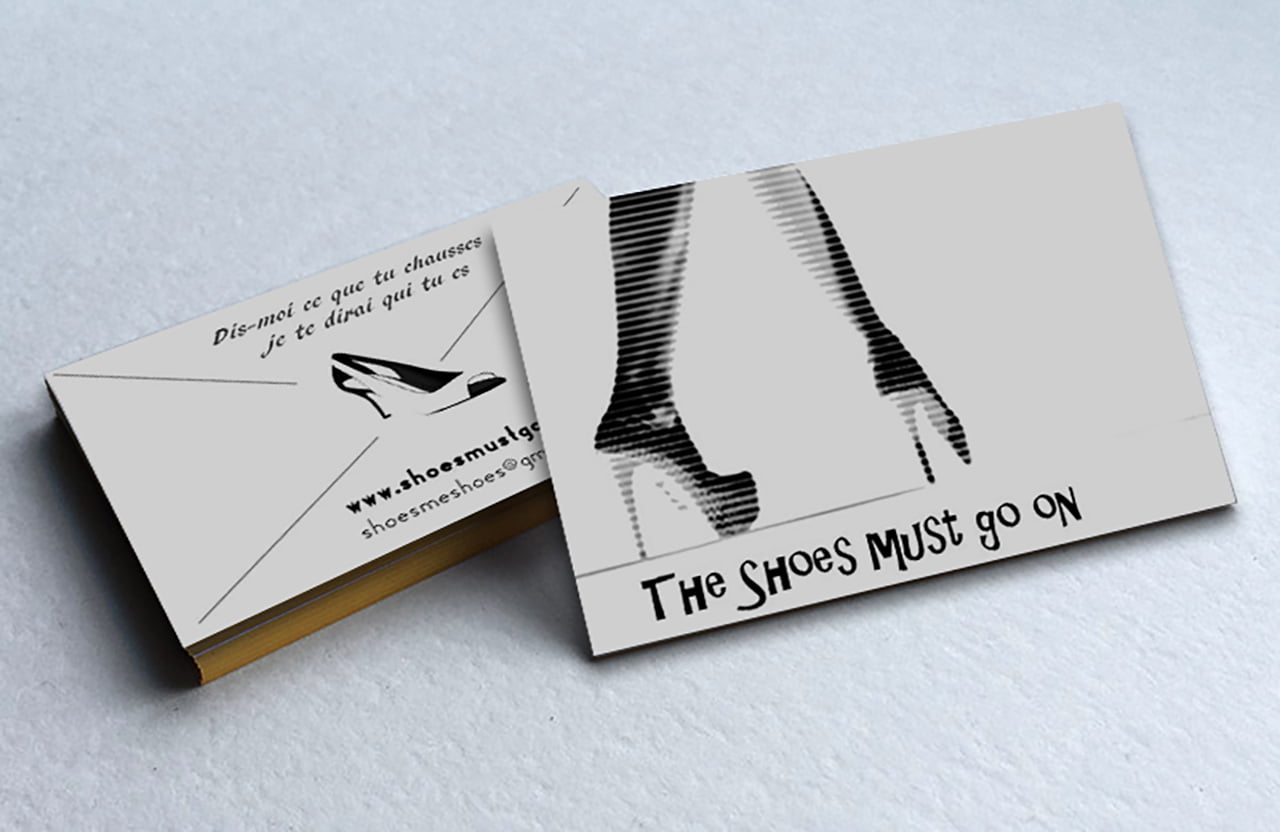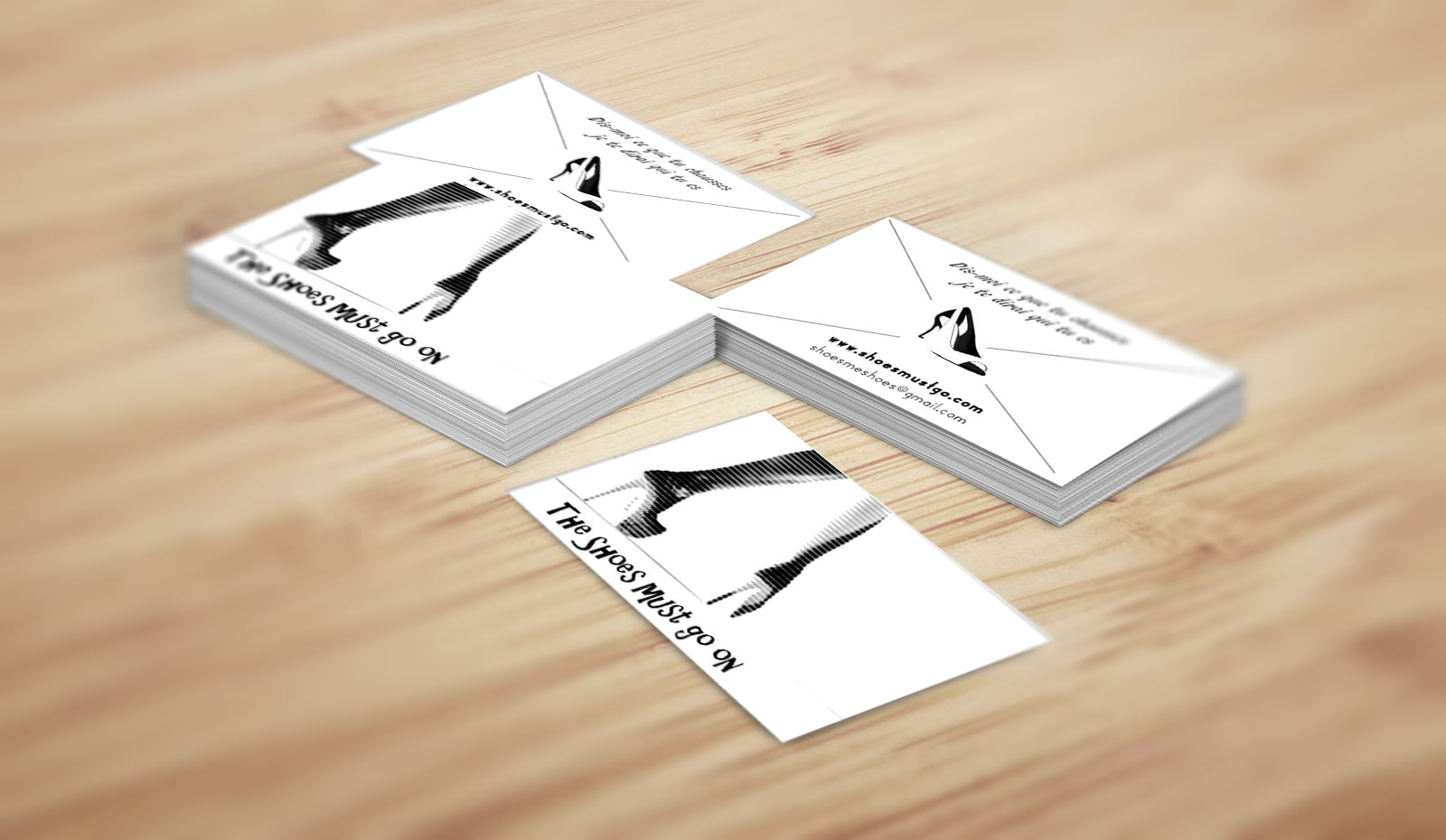 Give us a brief description of the service that you are promoting. Try keep it short so that it is easy for people to scan your page.